Welcome to the world of Age of Cards! In this article, I will provide you with information so that you can quickly get used to the game. Let's get started without wasting any time:
There are two sections in the main menu that are available for beta testing.
Library: From this section, you can see your existing decks and create new personal decks. On the screen that opens, there are options to add decks, edit existing decks and delete decks.
Casual: It is the only game mode open during the beta testing period. It allows to play a one-on-one match with a bot against another player, if there is no player at that moment. Choose your deck and start the match now, that's all!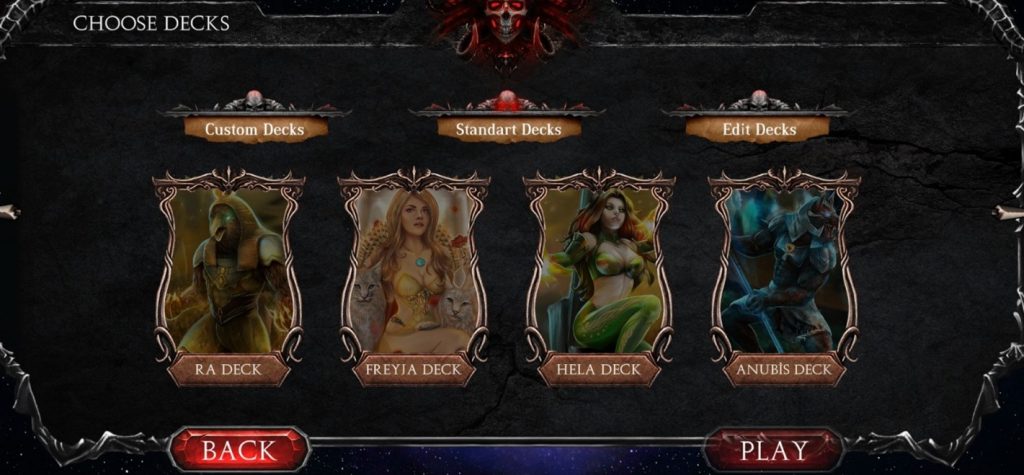 When we enter the casual section, we see the deck selection screen. From here, you can choose from the standard decks created for you, or you can use the custom decks you have prepared before.
After choosing your deck and finding a match, let's move on to the mechanics you need to know during the game:
The player with the first turn in the game does not draw in his first turn and starts with two cards in his hand. At the beginning of each subsequent round, players draw one card (if any) from their deck.